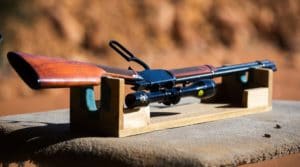 A Word from the President | 2020
WA's Biggest & Best Outdoor Sporting Shooters Club
Welcome to 2020. We're excited to get started this year after a great 2019 that saw record participation and increasing membership for Jarrahdale and we look forward to entering the 20th year of Jarrahdale Sporting Shooters.
I'd like to personally welcome any new members to the club and offer a big thanks to the discipline captains and vice captains – as well as the JSS committee members. For those of you that don't know, our committee members and club captains put in countless hours of their own time to keep the club running and ensuring that we remain WA's biggest and best Sporting Shooters Club. We couldn't do it without them and I'd like to acknowledge the great work that they do.
Click here to find out our policies on CovID-19 for JSS Members
Thanks to all members for working with our new online membership system. Callen has gone above and beyond to get this system up and running, and while there have been some issues, we appreciate your patience and next year we expect things will run more smoothly.
Meanwhile, we'll soon be providing short video tutorials to help members navigate renewals and logging into the members area. We've spent a lot of time getting the website updated so we'd love it if you can all enjoy using it and keeping up to date with club news and calendar events..
Once again, welcome to all new members, and thanks to all current members for supporting JSS and helping us promote Sports Shooting in WA. We look forward to a safe and exciting year.
Sincerely,
Peter R.