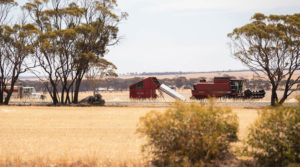 Kukerin Steel Challenge State Championships 2020
March 14 2020 | Kukerin Practical Pistol Club SSAA(WA)
A reminder to all Jarrahdale Sporting Shooter members that there's an SSAA(WA) Steel Challenge State Championships being held this March 14th from 10am at the Kukerin Practical Pistol Club.
This is a one gun match, centrefire events will be shot from the holster, rimfire from 45 degrees. The current SSAA rulebook will be used and the local range rules apply.
The range will be open on Friday for practice with canteen facilities available and accommodation can be booked at the Kukerin Motel or Kukerin Hotel (details below) – or camping onsite is available as usual.
Early entry fees are $50 for adults, $10 for juniors prior to March 1st. Entry after March first will be $60 for adults and $15 for juniors.
Members at the Kukerin club are extremely welcoming and events held there are always a great time. If you're able to get down, you won't be disappointed. For contact or entries, get in touch with Steve Marris:
Phone: 0427 183 299 | Email: ssmarris@westnet.com.au | PO Box 27, Katanning, WA 6317
Kukerin Motel Phone: 0437341679
Kukerin Hotel Phone: 98646338